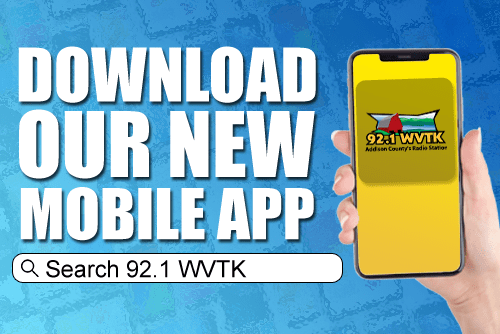 We are pocket sized and portable.  Download the WVTK App for your mobile device today!

WVTK is now on your phone and in your car!  Download the new WVTK for your Android or iPhone Device and it works with Android Auto and Apple CarPlay.  The new WVTK App puts everything WVTK right at your fingertips.
Not only can you listen to WVTK anytime, but with the new App, you also get our web content, the Pet of the Week, the Community Calendar, and more … anytime!
DOWNLOAD THE 92.1 WVTK IOS APP HERE!
– iPhone, iPad & iPod
DOWNLOAD THE 92.1 WVTK ANDROID APP HERE!
– Android mobile phones & tablets
Features include:
– Listen Live: Hear 92.1 WVTK Live on your device, wherever you are
– Local Events: Looking for something to do, check out our Community Calendar
– Pet of the Week: Find a new forever friend
– School Closings and Delays: See if the kids have school today
Oh and if you like the app, don't forget to let us know by rating and reviewing it in The App Store/Google Play!
Please note, data charges may apply when connected via mobile internet. If you're going to listen for a long time (which of course, you are) then we would recommend connecting to Wi-Fi.