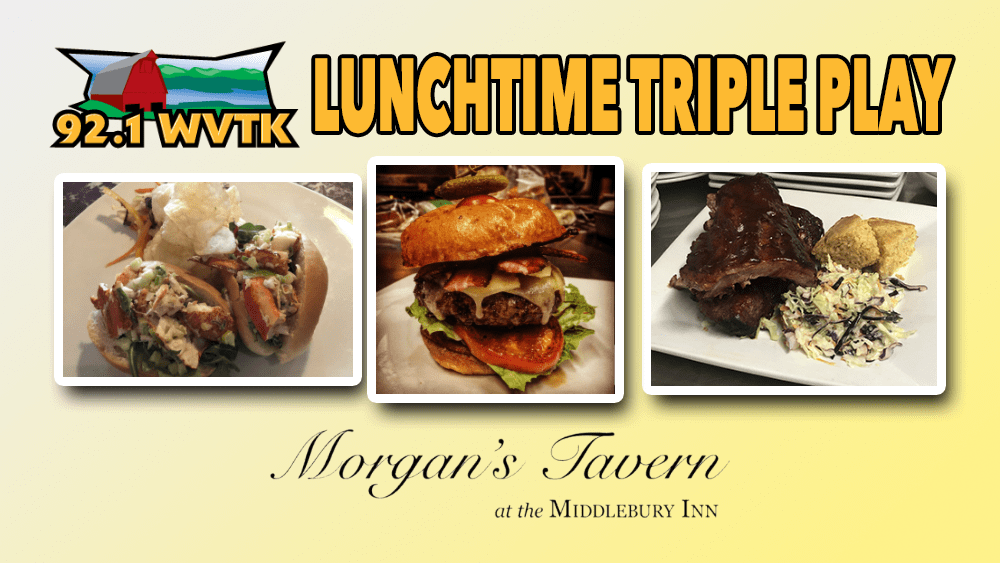 Each Weekday … we kick-off your lunch hour with the "WVTK Lunchtime Triple Play"
Weekdays at noon, JJ Thompson will play three songs from one of your favorite artists, back to back to back!  That's right, 3 in a row, to get the lunch hour started off right!
WVTK's "Lunchtime Triple Play" is brought to you by the Middlebury Inn and Morgan's Tavern on Court Square in Middlebury, the PERFECT PLACE for breakfast, lunch or dinner!