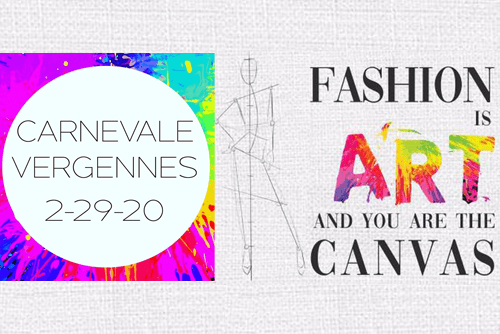 Coming February 29th , starting at 7:30 pm, it's the 7th Annual Carnevale Vergennes!!!
"Carnevale Vergennes" is a community-wide celebration, featuring entertainment, music, food, games, prizes and if you are brave enough, masks and costumes.  The idea for "Carnevale" (which means end of meat) comes from Europe, when folks got rid of all the stuff they couldn't eat before lent. So literally, they had a party while they "Got rid of stuff."
The party featured costumes, food, drink, games of chance with prizes, and a "theme."  All these cool components made it across the Atlantic to Vergennes, and the party is going to be just as BIG.  Don't forget, there's also a raffle and LIVE music from DJ Fattie B.
This year's theme is, "Fashion is Art and You are the Canvas," which encourages guests to play with ideas of high fashion, famous paintings or other creative clothing options.
The Vergennes Partnership is bringing Carnevale to Vergennes to help raise money for 3 great non-profits," The Boys and Girls Club of Greater Vergennes, The Vergennes Opera House, and The Vergennes Partnership.  In the 6 years to date, over $100,000 has been raised, and shared by these three organizations!
Tickets are $35 per person, with the proceeds benefiting those non-profits.
CLICK HERE FOR YOUR TICKETS, or, you can get them at the door!
Be listening to the Wake-Up Crew with Bruce & Hobbes for your chance to win tickets too!!!