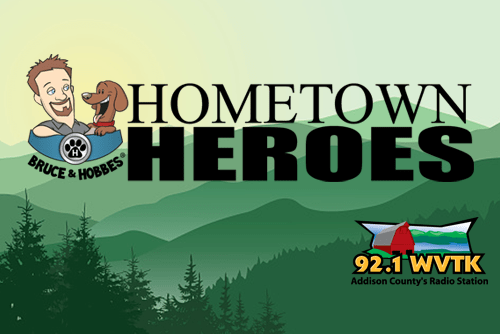 During these unprecedented, tough times, we know there are people going above and beyond for others.  Not only to keep others safe, but to keep our communities going!
WVTK wants to recognize them, and you can help.  This is your chance to nominate someone, and have them recognized, as one of Bruce & Hobbes' "Hometown Heroes"
Here's how:
– Nominate the person / organization on the post on our Facebook Post
– E-mail Bruce with their info / story, at bruce@921wvtk.com
– Call us at 802-382-9210, during the Wake Up Crew with Bruce & Hobbes
Each morning, the boys select one person / organization, and share their story on the air at 7:20!
We're all in this together, and this is YOUR chance to recognize someone as a HOMETOWN HERO!