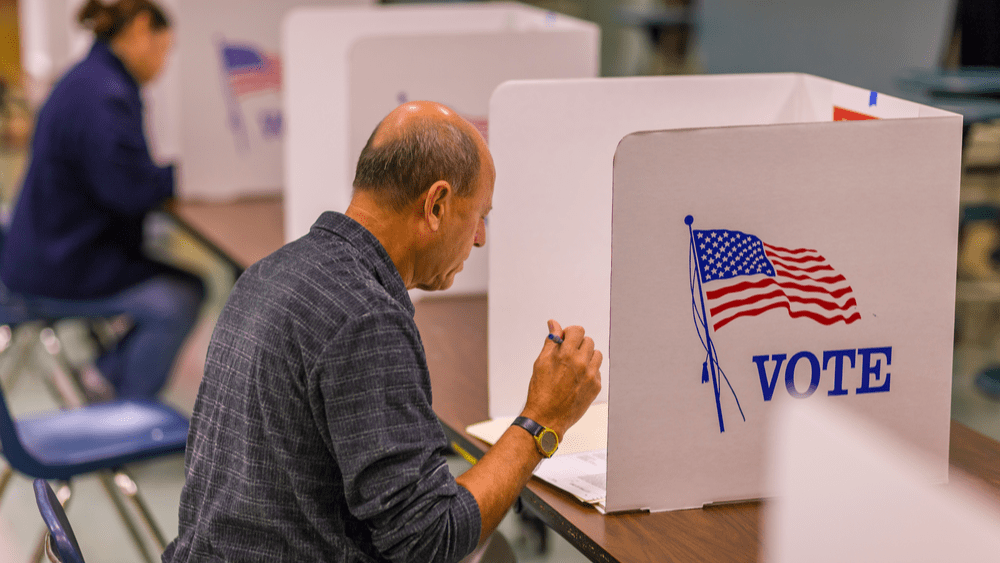 On Tuesday, a group of eight Senate Democrats introduced their latest version of a sweeping election reform bill to counter the record-number of voting restrictions that have passed in GOP-led states, which they say make it harder for minorities and low-income Americans to cast a ballot.
Now known as the 'Freedom to Vote Act,' the modified bill is a compromise after the previous For The People Act failed to pass in the Senate last June. The new bill was crafted by a group that included moderate Sen Joe Manchin, a key swing vote, after he opposed an earlier version of the legislation charging that it was too broad and lacked bipartisan support. Senate Majority Leader Chuck Schumer, D-N.Y., said Monday on the Senate floor that he intends to hold a vote to proceed to the compromise measure as early as next week, which would require 60 senators to support advancing to the bill. It's unclear whether Democrats can garner the support of 10 Republicans, though Schumer said that Manchin has been discussing the bill with GOP senators.
The bill would aim to promote voter confidence and access by "requiring a uniform national standard for states that requires identification for in-person voting, and allowing voters to present a broad set of identification cards and documents in hard copy and digital form," a summary of the measure says.
Editorial credit: Rob Crandall / Shutterstock.com