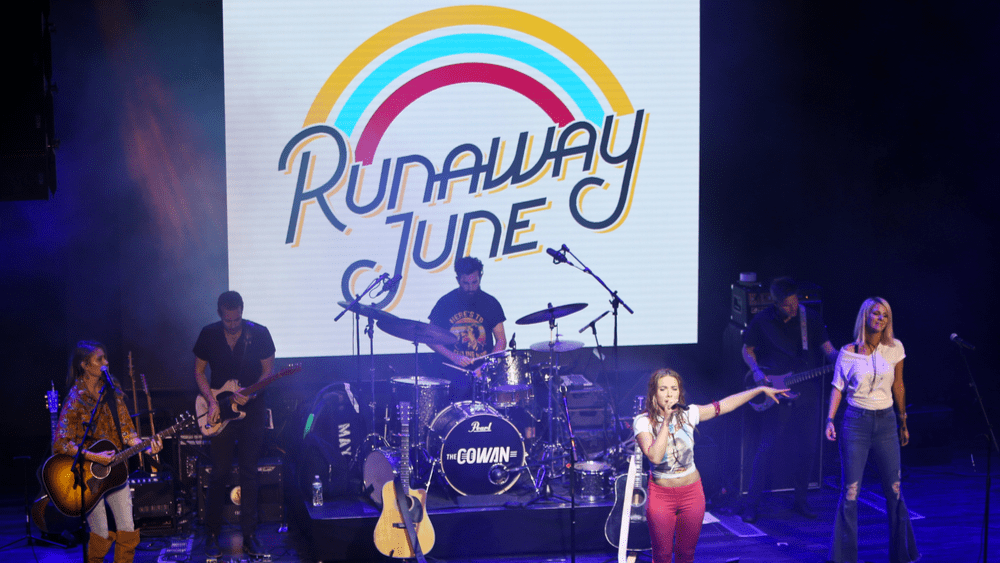 Runaway June took to their social media channels to introduce their new bandmate, Stevie Woodward.  Woodward joins Natalie Stovall and Jennifer Wayne as part of the trio.
Runaway June posted: "Y'all welcome Stevie… we can't wait until y'all fall in love with her as much as we have!! It's been so hard to keep it a secret, but we can't wait to share the music we've been working on!!! Get ready for some harmonies and dueling solos!!! We'll see you on the road soon!!!!
". Wayne said in the comments, "Yessssssssssss!!!!!! Finally get to shout it from the rooftops!!!!!!" and  Stovall added: "STEVIE! STEVIE! STEVIE!"
Woodward took to her own Instagram, saying, "pinch me please. so honored to be the newest member of @runawayjuneofficial. cannot wait for the next chapter of life, and i wouldn't want to do it with anyone else! @jenniferwayne @nataliestovall
. Wayne commented, "can't wait to have champagne with you!!!!!!!!!!!!! Celebrate all the good things to come."
The addition of Woodward to Runaway June comes after former lead singer, Naomi Cooke Johnson, announced that she would leave the group to pursue her own solo career earlier this year.
Editorial credit: Debby Wong / Shutterstock.com