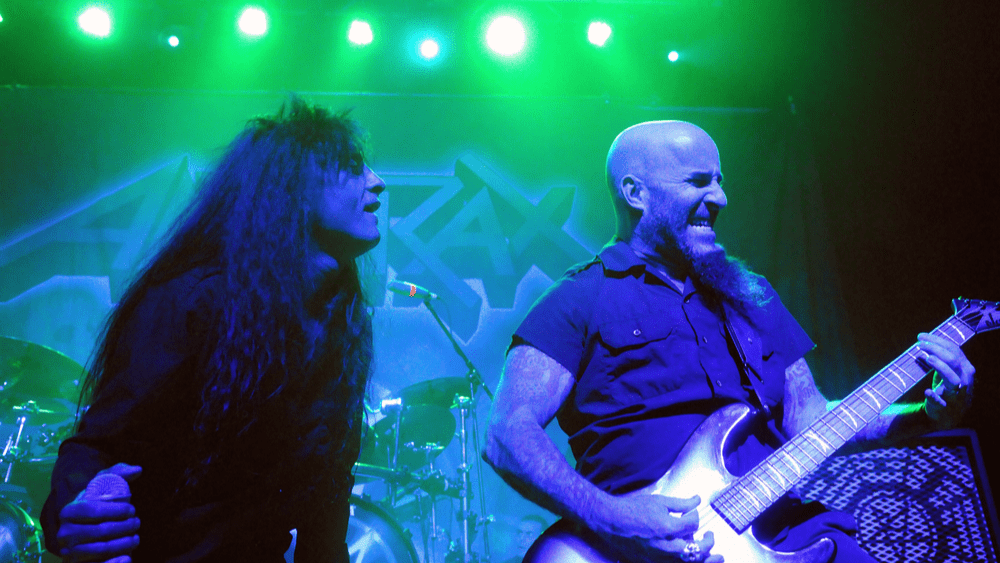 Anthrax and Black Label Society have announced that will team up for a North American co-headlining tour, featuring support from Hatebreed. The 24-stop trek will kick-off on July 26th in Phoenix, AZ at The Van Buren and will be wrapping up on August 28th in Philadelphia, PA at The Fillmore.
Zakk Wylde had this to say, "Anthrax is one of The Bestest Legendary Metal/Thrash Bands Of All Time – I have been buds with Scotty, Charlie, Frankie & Joey for over 3O years & they are some of the Bestest people you will meet. Jon is The Bestest new addition Anthrax could ask for – Hatebreed are The Bestest Hardcore/Extreme Metal band & Bestest friends w/Anthrax & Black Label Society. The Anthrax + Black Label Society & Hatebreed Tour is going to be one of the BESTEST TOURS EVER!!"
Anthrax's Scott Ian added, "Zakk has been a friend and an inspiration to me as a guitar player, songwriter, and beard grower since we met in 1988. We've had the privilege to share festival stages with Zakk and BLS around the world, and it's always been a head-banging mutual admiration society between the two bands. Now we get to share the stage every night on what is easily going to be the heaviest tour of 2022 – the ultimate pounding one-two combination of bands. Oh, and did I mention we've got f***ing Hatebreed with us as our special guests? Holy crap, it's going to be the night of 1000 crushing riffs. I can't wait to see you all on the road."
Eight pre-sales opportunities will be available from April 18 at 12PM ET through April 21 at 10PM local time. You can visit the Anthrax website or Black Label Society website for more ticketing information.
Editorial credit: TDC Photography / Shutterstock.com