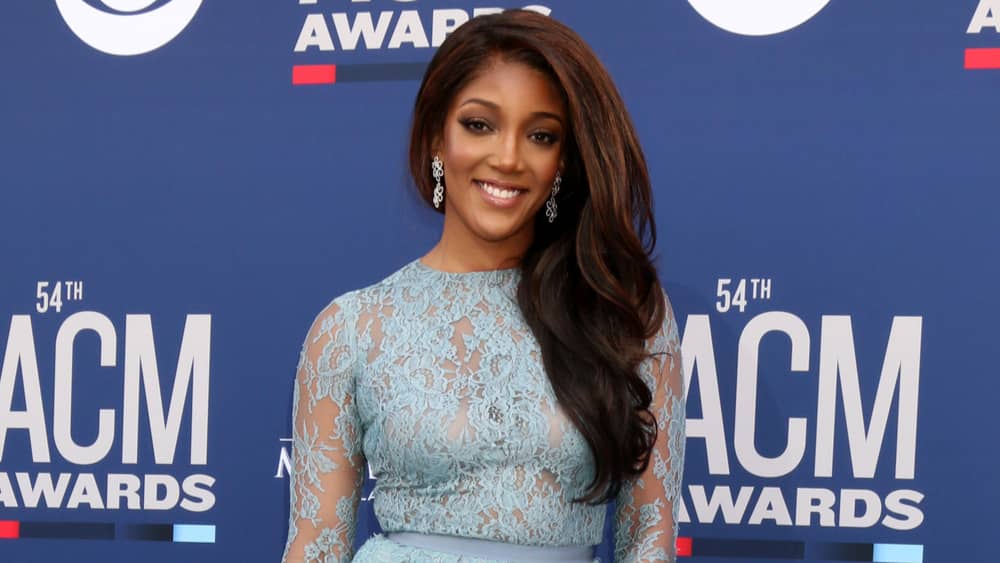 Mickey Guyton was announced as the host of next month's A Capitol Fourth celebration in Washington, D.C. The July 4 concert will be broadcast on PBS.  This year's A Capitol Fourth event will be different; the show has been pre-taped for the past two years due to COVID-19 pandemic restrictions, but this year will return to its traditional live broadcast.
Guyton said in a statement: "I am so excited to be hosting A Capitol Fourth this year live from Washington, D.C.   It's an honor to be leading our nation's 246th birthday celebration, and to share music, fun and fireworks with my family and all of yours!"
A Capitol Fourth will feature musical performances from pop, country, R&B, classical and Broadway artists, as well as the National Symphony Orchestra under the direction of premier pops conductor Jack Everly. A spectacular fireworks display is expected to cap the evening.
Editorial credit: Kathy Hutchins / Shutterstock.com