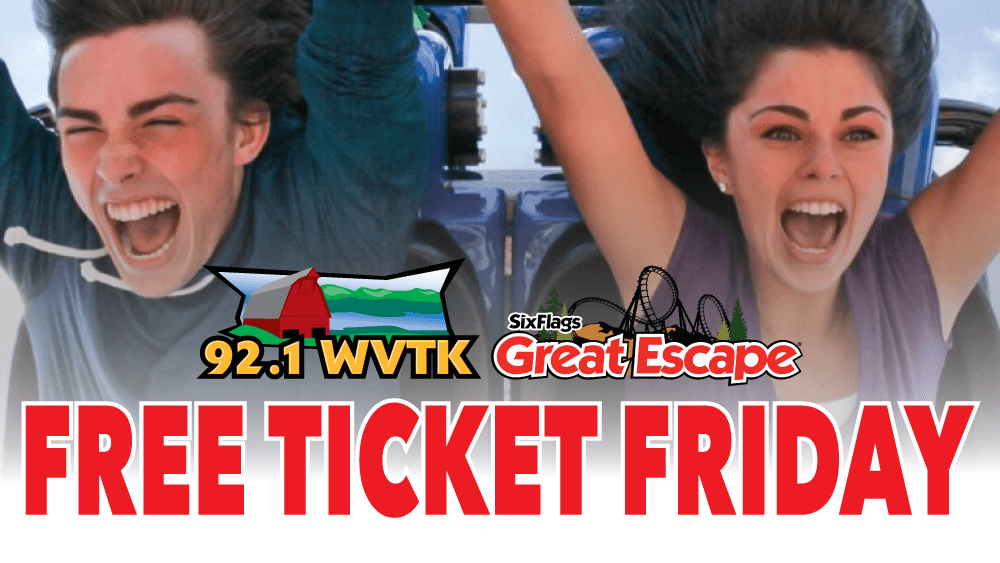 92.1 WVTK is making it a SIX FLAGS SUMMER with FREE TICKET FRIDAYS!
It's The Easiest Contest in The History Of Summer Fun!  Just go to the WVTK Facebook Page between Wednesday morning & Thursday night!  Look for the Six Flags Summer post pinned to the top of the page and Comment to win! ANY comment enters you to win a Family 4 Pack of tickets to Six Flags Great Escape in Lake George, New York!
Bruce & The Pups pick a winner on The Wake Up Crew Every Friday Morning around 8:40!
They Say it's not summer till you've been to Six Flags Great Escape! So Make it a Six Flags Summer with Free Ticket Fridays and Addison County's 92.1 WVTK!