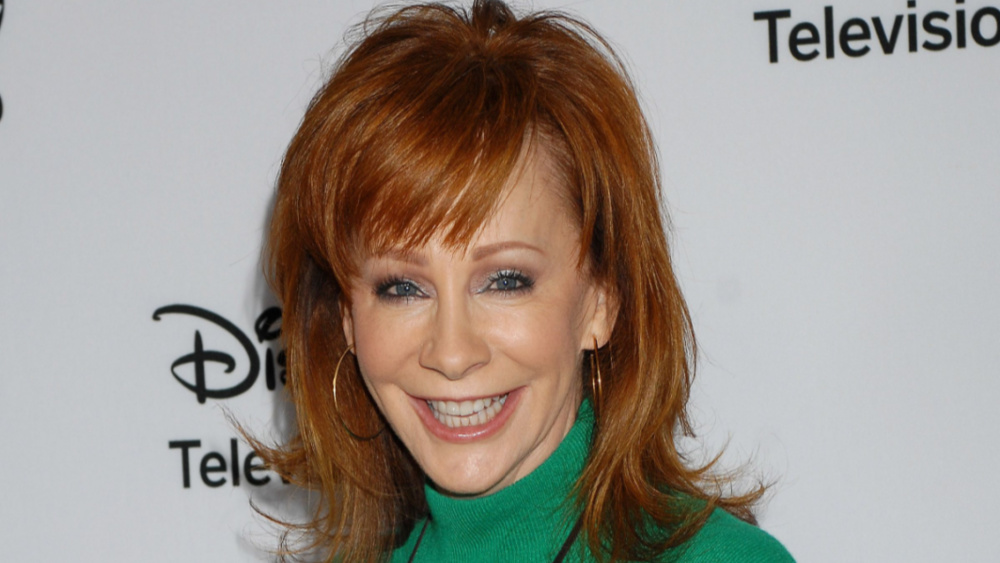 Reba McEntire is set to star in a new Lifetime movie with her longtime boyfriend, Rex Linn. Titled 'The Hammer,' the film was inspired by the life of traveling circuit judge, Kim Wanker.  The film also stars McEntire's good friend and former Reba co-star, Melissa Peterman. McEntire will also co-produce the project.
According to a press release from Lifetime, McEntire will play the role of Kim Wheeler, who is described as an "outspoken, firecracker lawyer" who is appointed Judge of the 5th District of Nevada. Linn will portray Bart Crawford, "a mysterious cowboy with unknown motives."
The plot description of the film reads: "As one of the few traveling judges left in America, Wheeler finds herself covering a new circuit after the reigning judge passes away under what is described as "suspicious circumstances."  With gavel in hand, she lays down the law with a no-nonsense brand of justice, that quickly earns her the nickname 'The Hammer.' As the investigation of the former judge's death heats up, Kim's sister Kris (Peterman), who runs the local brothel, suddenly becomes the prime suspect, and Kim must work even harder to make certain the appropriate justice is served."
McEntire previously worked with Lifetime in 2021, starring and executive producing the holiday film, Reba McEntire's Christmas in Tune. The country music icon will also be joining Season 3 of ABC's Big Sky as a series regular.
Editorial credit: Ga Fullner / Shutterstock.com