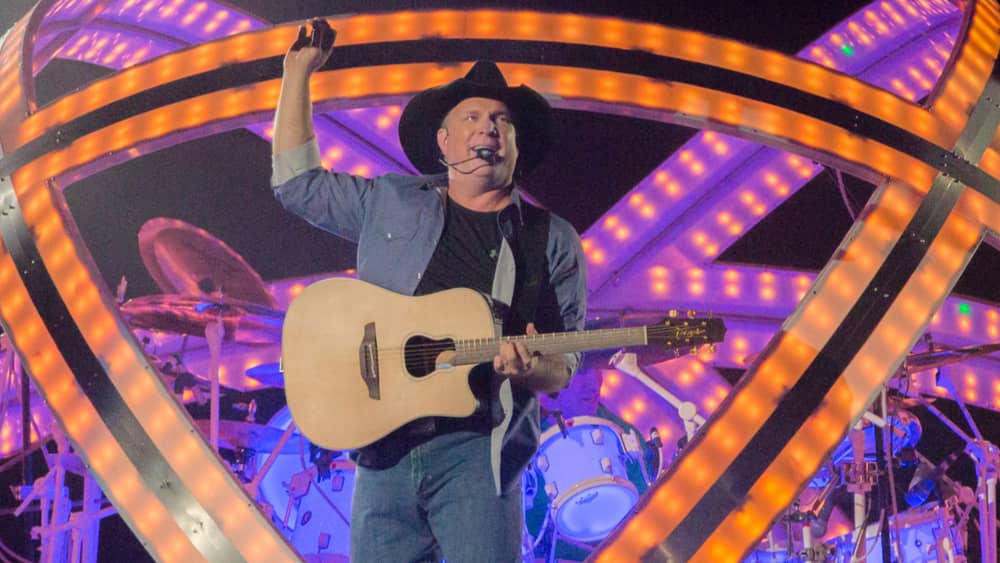 Garth Brooks has shared the cover for 'The Anthology, Part II: The Next Five Years.'   The Limited Edition Anthology is on sale now exclusively on TalkShopLive.
The Next Five Years takes an in-depth look at the stories behind the songs and recording sessions for Fresh Horses, Sevens, The Limited Series, Double Live, and Scarecrow. In addition to the music, The Next Five Years chronicles Garth's 24-hour signing session at Fan Fair in 1996, and explains the reason for the delay in the release of Sevens, and his decision to announce his retirement.
Fans can join Brooks live in his studio on TalkShopLive on Aug. 1st to hear some of the stories that are included in the Anthology, ask questions, and hear some new music.
Editorial credit: Sterling Munksgard / Shutterstock.com