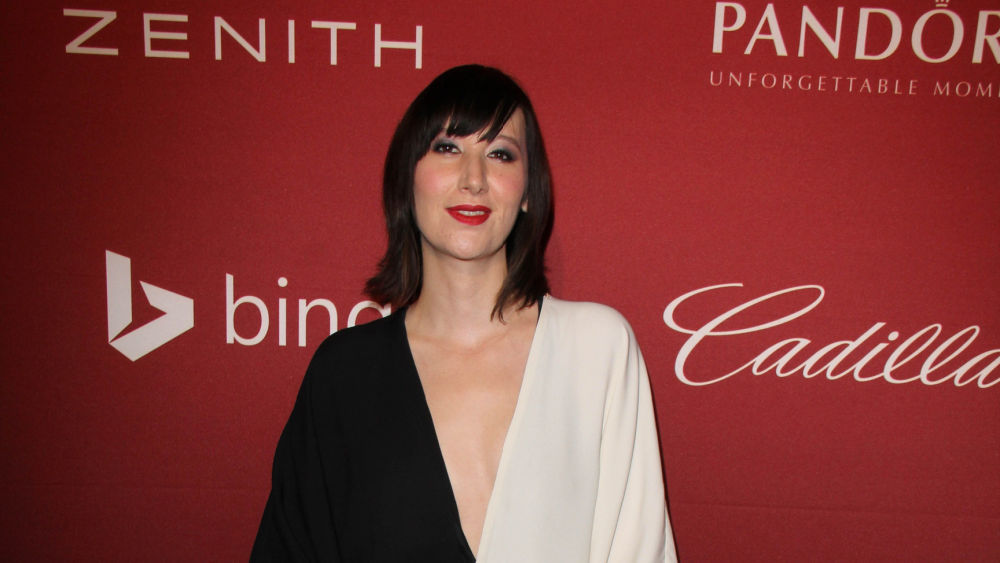 The Yeah Yeah Yeahs have shared a new music video for their single, "Blacktop," from the group's 2022 album, Cool It Down.  
Yeah Yeah Yeahs' Karen O said in a press release: "'Blacktop' stuck out to me early on, the demo was very stripped down instrumentally and emotionally. It was a step towards what radical closeness feels like after a long separation. Each record has one of these diamonds in the rough that just feels like flying to me. It felt right to keep the video as stripped down and dare I say beautiful in its naïveté. David Black put us in front of his 70s analog video camera with the intention to pull stills for band shots. He had me sing to 'Blacktop' before I had even memorized the lyrics, I thought I knew the song by heart but it felt like an introduction, like meeting it for the first time. It wasn't intended to end up as a video and as a return to the earliest visuals from the record it completes a circle, we're so happy we have it, a simple layered performance for a deceptively simple song." You can take a look at the new video for "Blacktop" – here.
The band also announced they are officially heading out on tour this spring and summer, with shows booked in the U.S. and Europe in support of their album, Cool It Down. The band will be joined by Perfume Genius and The Faint on the road. Tickets are currently on sale now via Ticketmaster.
Editorial credit: Kathy Hutchins / Shutterstock.com