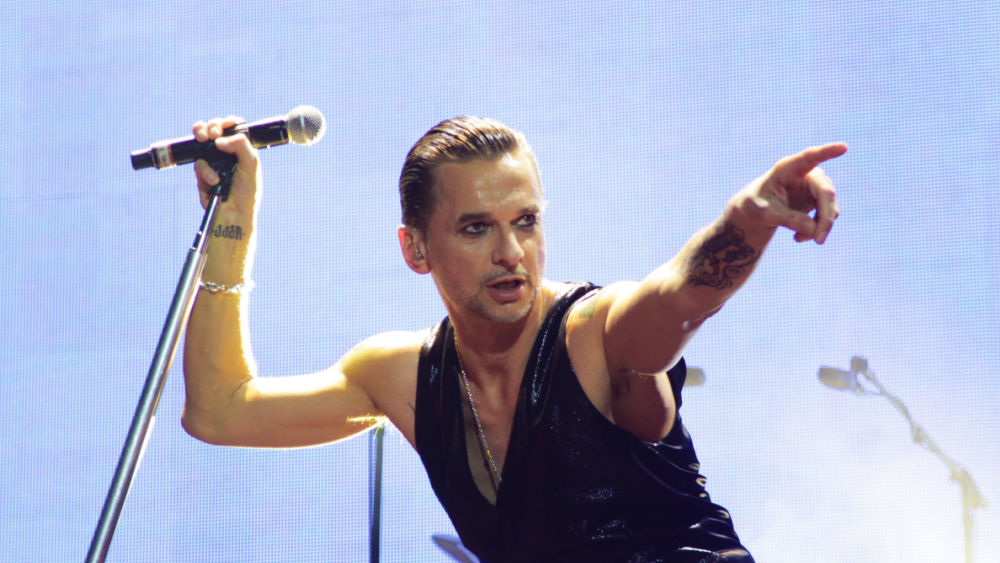 Depeche Mode's new album, Memento Mori, is coming this spring, and the band just confirmed a release date of March 24th.  Depeche Mode also shared the album's first single, "Ghosts Again," and an accompanying black-and-white video directed by longtime collaborator Anton Corbijn.
Depeche Mode's Martin Gore says of 'Ghosts Again': "It's got such an upbeat feel to it and we've listened to it thousands of times and we keep saying we don't ever get bored with it, so that's got to be a good thing."  Added David Gahan, "To me, 'Ghosts Again' just captures this perfect balance of melancholy and joy."
Memento Mori is the follow-up to 2017's Spirit, and while Gore shared that Memori Mento means "Remember you must die," he said it isn't meant ominously: "I don't think it's a morbid title." Gore said, adding, "I like to look at it positively, like, 'Make the most of your life. Life's short.'"
Take a look at the video for "Ghosts Again"  – here.
Editorial credit: Avis De Miranda / Shutterstock.com