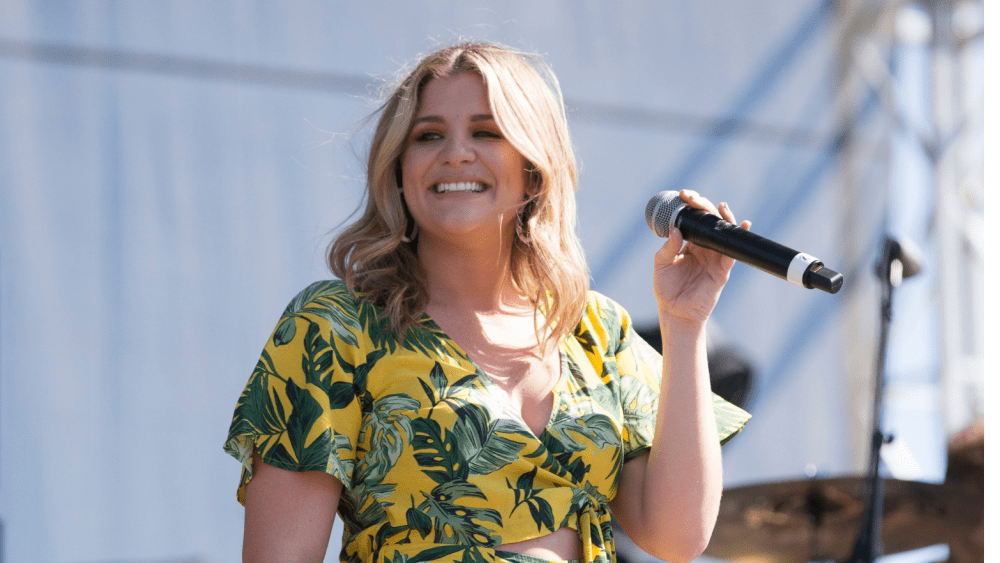 Lauren Alaina announced her six-song EP entitled Unlocked, and shared two songs from the EP:  "A Walk In The Bar" (listen here) and "Hangovers," out now.
The country music artist and Season 10 American Idol runner-up announced the news on her social media pages, writing on Instagram along with a minute-long video showing her time in the studio: "Sometimes you have to look all the way back to really move forward. My heart is completely Unlocked with this new project. This is just the beginning.

."  The Georgia native added: "I want you to know me. I have a million different nicknames. I've worn a lot of different hats. I've been a lot of things to different people. But, the truth is, I've always just been Lauren. The girl that grew up in a tiny house in Rossville, Georgia, 28 years ago — the person my big brother calls sister even today, the aunt my nieces and nephews call Lala when I run to scoop them up off my front porch in my hometown, the girl you met 13 years ago on a TV show, and the woman you are seeing today."
Unlocked also contains a collaboration with Lainey Wilson on the song "Thicc As Thieves," penned by Alaina with Rocky Block, Luke Bryan, Dallas Davidson, Jacob Durrett, and Parker Welling. According to a press release, Alaina says of the EP:  "It's been 13 years since we first met, and until a couple of years ago, I don't know that I ever slowed down for more than a day or two at a time. I spent more time with the people that matter most to me – my family, my fiancé, my friends – during that period than I had in years. This music comes from my heart and my hometown. I am who I am because of where and who I come from, and I'm more me today than I've ever been. I can't wait to unlock this next chapter with you."
Unlocked will drop on June 9; to pre-save, head here.
Editorial credit: Sterling Munksgard / Shutterstock.com