Bruce & Hobbes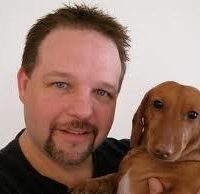 Bruce and Hobbes have the unique distinction of being the ONLY human / canine radio duo in the nation. For the past eight, they have done morning radio together, and have made a huge difference in Vermont.  Our two "Best Buddies" have won numerous awards for their community service, and since 2009, have helped almost 1000 animals find new homes. They are also currently on a nationwide, book tour, promoting their anti-bullying book, "Hobbes Goes Home."  The boys are VERY excited to return to WVTK, and bring their award-winning morning show back home.
Bruce:
Family: Wife (Tami), Fur Kids – Hobbes, Calvin, Olivia, Zoey and Willie
Favorite Movie: Forrest Gump
Favorite Sports Team: New Jersey Devils
Favorite Artists:   Billy Joel, Survivor, The Eagles
What Most People Don't Know About Me: I'm a HUGE Presidential History Buff, and I was also a contestant on "The Price is Right."
Hobbes:
Breed: Smooth, Red "Tweenie" Dachshund
Secondary Occupation: K-9 Police Officer in Middlebury, Vergennes and Bristol, Deputy Sheriff, and Fire Dog
Favorite Food: Anything I can reach
Famous Facebook Friends: Hulk Hogan, Vt. Gov. Phil Scott and former Gov.Peter Shumlin
What Most People Don't Know About Me: I'm the only dog in Vermont history allowed on the floor of the Vermont House of Representatives.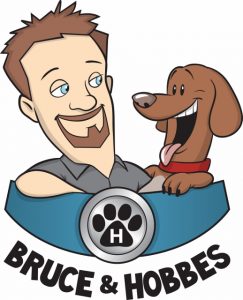 Listen to the Bruce & Hobbes Podcast by clicking the links below …