Bruce Zeman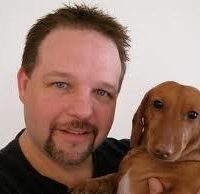 Bruce has won numerous awards for his community service, and since 2009, have helped almost 1000 animals find new homes.  He is also author of the anti-bullying book, "Hobbes Goes Home."  Every weekday morning, get your day started with the info you, a lot of fun, and your chance to win some great prizes.
Bruce will look at "Today in History" at 6:25 am and "Random Facts" at 7:25 am.
Plus, throughout the show, Bruce will look at "Around Town", a breakdown of various events going on in our area.
It's the Wake Up Crew with Bruce Zeman, weekday mornings from 5 to 10, right here on 92.1 WVTK!
The Wake Up Crew with Bruce Zeman" is proudly sponsored by Addison County Home Health & Hospice on Route 7 in New Haven, serving the residents of Addison County since 1968. Learn more about them by visiting ACHHH.org.
Bruce:
Family: Wife (Tami), Fur Kids – Calvin, Olivia, Zoey and Willie
Favorite Movie: Forrest Gump
Favorite Sports Team: New Jersey Devils
Favorite Artists:   Billy Joel, Survivor, The Eagles
What Most People Don't Know About Me: I'm a HUGE Presidential History Buff, and I was also a contestant on "The Price is Right."
Listen to the Bruce & Hobbes Podcast by clicking the links below …