Weekend Party Show with Mike Harvey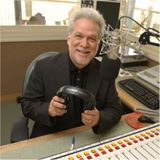 Every Saturday night for 6 hours, Mike Harvey plays the biggest hits of the 70's and 80's with a few 60's sprinkled in for flavor. Mike takes calls from listeners all night long! It's a non stop party on your radio station.
Call in your requests every Saturday Night after 6 PM at
1-866-890-MIKE (6453).
Visit Mike Harvey on facebook.