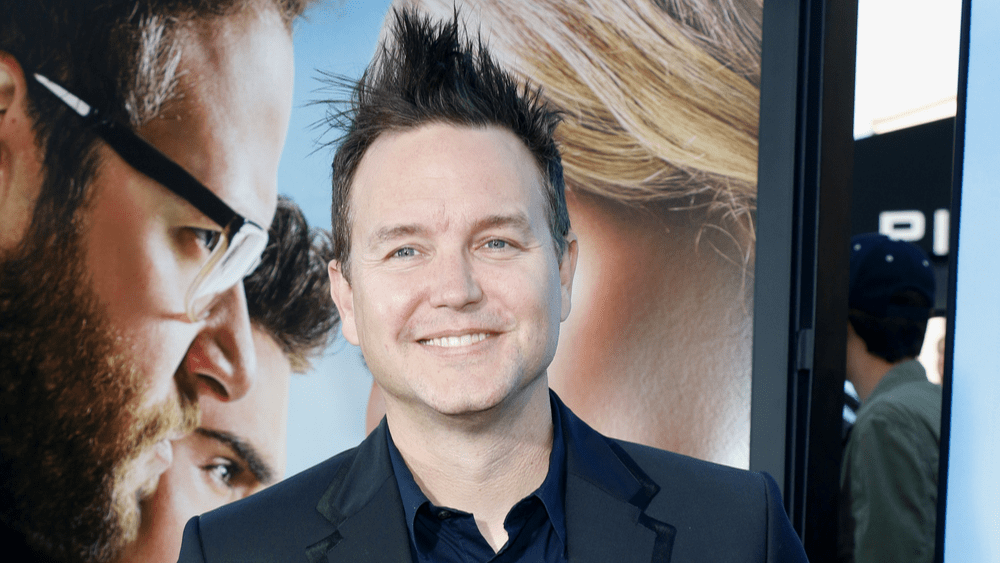 Blink-182's Mark Hoppus is celebrating being cancer-free, and also teasing that he's working on new music. Hoppus was diagnosed with 4-A diffuse large B-cell lymphoma last year, and revealed to fans in September that he was cancer-free.  The bassist wrote in a Thanksgiving message to fans last November: "I have so much to be thankful for today."
Approached by a reporter from TMZ recently, Hoppus was asked about his health, and he responded: "Life's great! I'm glad to be here."  Hoppus added that he "wanted to get back into the studio and get back playing music, and get off [his] couch," and that he hoped to release new music soon.
Hoppus performed live for the first time since announcing that he was cancer-free back in October, when the Blink-182 bassist/vocalist joined bandmate Travis Barker and musician Kevin "Thrasher" Gruft for Barker's 'House of Horrors' pay-per-view broadcast. Dressed in Batman-themed attired, the trio played Blink songs 'What's My Age Again?', 'The Rock Show' and 'Family Reunion'.  Back in January, A Day To Remember released a new version of their single 'Re-Entry' featuring Hoppus, and he also appears on Avril Lavigne's new album 'Love Sux'.
Editorial credit: Tinseltown / Shutterstock.com