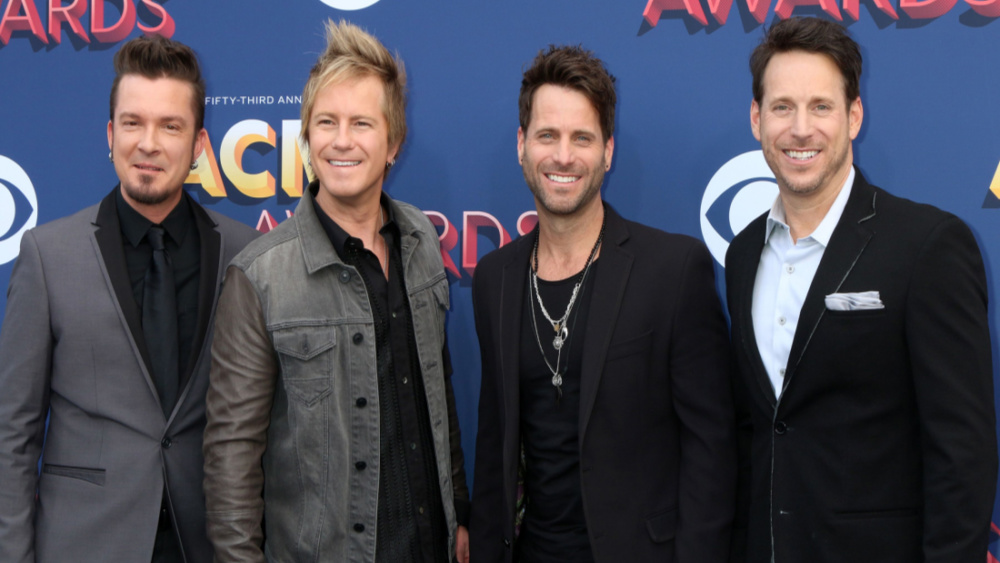 Parmalee has earned their second week at the top of the Billboard Country radio chart and the first week at No. 1 on the Mediabase chart for their current single "Take My Name," the follow up to their No. 1 smash, "Just the Way" with Blanco Brown.
"Take My Name" was written by front man Matt Thomas, along with Ashley Gorley, Ben Johnson, and the song's producer David Fanning. Thomas said: "We were blown away with the success of 'Just the Way,' to see 'Take My Name' surpass that is just wild. We wrote For You as a love letter to our fans and seeing how folks embraced us and especially this song—incorporating it into their major life moments—feels like our letter was answered. We're over the moon and beyond thankful."
The song became an early fan favorite after being teased on TikTok. "Take My Name" comes from their recently released 13-track LP For You, which was produced by Fanning and primarily written by Thomas.
Editorial credit: Kathy Hutchins / Shutterstock.com