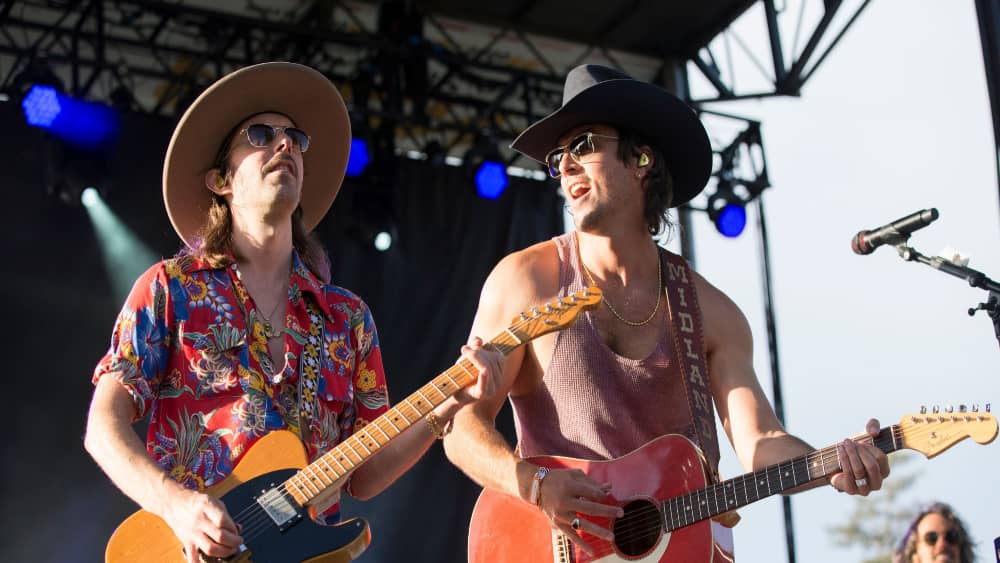 The Wild Horses Festival has announced its full lineup, with Midland and Cody Jinks serving as headliners.  A post on Instagram read:  "LOOKY HERE YA'LL! Big Velvet Paul Cauthen, and the lovely LeAnn Rimes, are riding with us along with Kassi Ashton, Nancarrow, Red Shahan, Jaime Wyatt, Erin Viancourt, Scott Ballew, and Nancarrow.  LIMITED ADVANCE SALE TICKETS REMAIN! Get your payment plan locked by July 22nd! We have a few pairs of tickets to give so tell us who you're most excited to see and tag the whole crew below!"
The festival, now in its second year, is set to take place Sept. 24 and 25 at Petco Park in San Diego, California.  Also on the lineup is LeAnn Rimes, Paul Cauthen, Kassi Ashton, Red Shahan, Drake Milligan, Erin Viancourt, Nancarrow, and Scott Ballew.
For tickets and further information, visit outriderspresent.com.
Editorial credit: Sterling Munksgard / Shutterstock.com