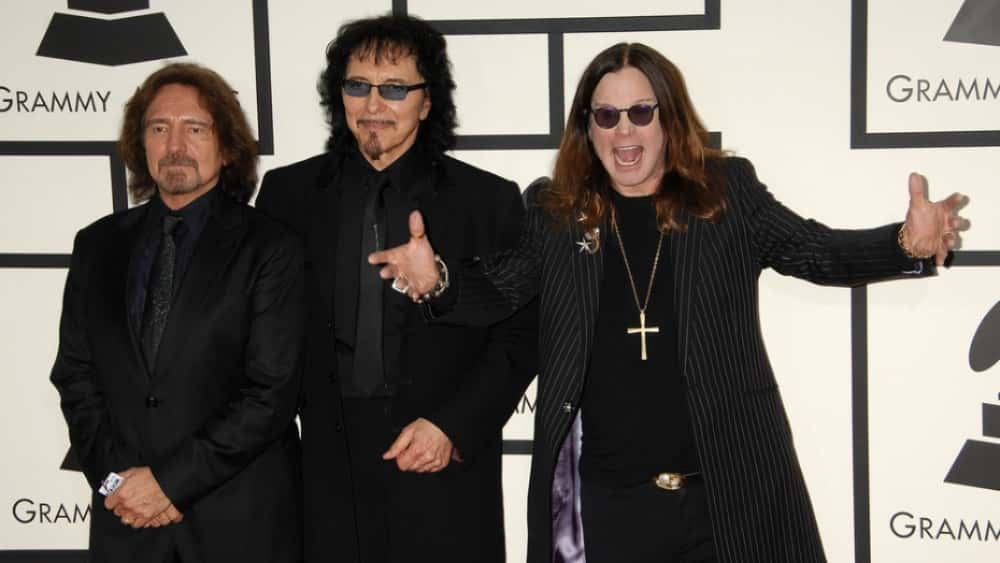 Ozzy Osbourne surprised fans at the Commonwealth Games in Birmingham, England, teaming up with fellow Black Sabbath legend Tony Iommi for a performance of "Paranoid" at the closing ceremony for the games.
It was the first time the metal icons played together onstage since Black Sabbath played their final show ever in February 2017, and marked Ozzy's first live performance in nearly three years — and his first since undergoing a major neck operation earlier this summer. Ozzy's last performance was at the American Music Awards in November 2019, joining Post Malone and Travis Scott onstage for "Take What You Want." Before that he had put his "No More Tours 2" farewell outing on hold as he battled his various health issues.
After the intro to "Iron Man" played with Ozzy shouting "I am Iron Man" from backstage, Osbourne made his way to the stage joined by Iommi and the two musicians who performed on Black Sabbath's final tour: bassist Adam Wakeman, and drummer Tommy Clufetos.  In addition to the surprise gig at the Commonwealth Games, Osbourne and Iommi recently reunited in the studio to record the track "Degradation Rules" for Ozzy's upcoming album, Patient Number 9, which drops on September 9th.
Watch Ozzy Osbourne and Tony Iommi perform "Paranoid" at the Commonwealth Games in the video – here.
Editorial credit: Ga Fullner / Shutterstock.com