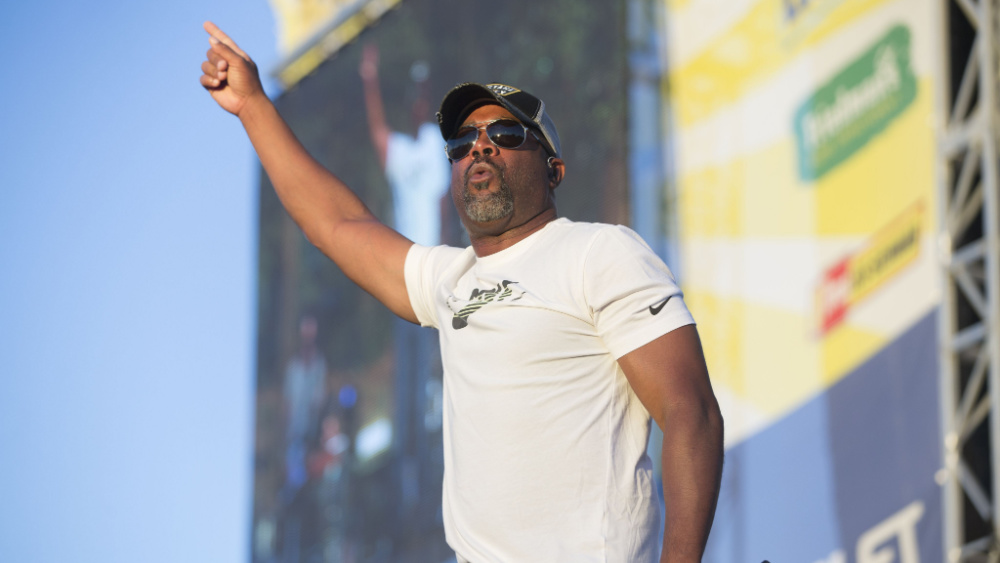 Darius Rucker announced he will release a new album in 2023 called Carolyn's Boy in honor of his late mother. The album cover art is a portrait of Carolyn.
Rucker said during an interview with the Today Show's Craig Melvin:  "I wanted to name the record Carolyn's Boy because Mom never got to see any of my success. She died before any of this happened, so it's just another homage to the greatest woman I've ever known." When asked why he wanted to put this album out now, Rucker said: "Years ago, I wasn't really sure what my place in country music was and I was trying to find it. Now I have found it—I know—and I think it's time to give that record."
Carolyn's Boy will be the follow-up to Rucker's 2017 project When Was the Last Time, which included hits "If I Told You" and "For the First Time."  Rucker's recent releases "Same Beer Different Problem" and "Ol' Church Hymn" (featuring Chapel Hart), will also be included on the upcoming LP.
For more information, follow Darius on social media @DariusRucker.
Editorial credit: Sterling Munksgard / Shutterstock.com