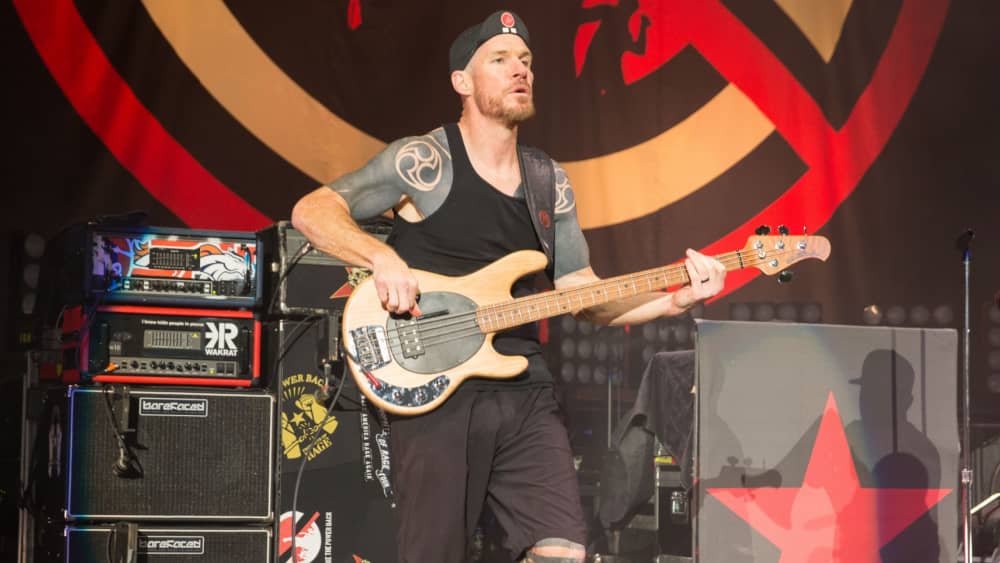 Rage Against The Machine's bassist Tim Commerford has formed a new band called 7D7D, along with drummer Mathias Wakrat and guitarist Jonny Polonsky. The trio has released their debut single "Capitalism," which takes on a sociopolitical message, similar to RATM.
Last month, RATM announced they were canceling all 2023 tour dates after singer Zack De La Rocha tore his Achilles tendon during a show.  He said in a statement at the time: "It's been almost three months since Chicago, and I still look down at my leg in disbelief. Rehearsing, training, reconciling, working our way back to form. Then one and a half shows into it and my tendon tears. Felt like a sick joke the universe played on me.  I have a severe tear in my left Achilles tendon and only 8% of my tendon was left intact. And even that portion was severely compromised," he continued. "It's not simply a question of begin able to perform again, but extends to basic functionality going forward. That's why I made the painful and difficult decision to cancel the remaining shows on our 2023 North American leg."
Take a listen to 7D7D's "Capitalism" – here.
Rage Against the Machine's Tim Commerford Announces New Band 7D7D, Debuts Song "Capitalism"
Editorial credit: Sterling Munksgard / Shutterstock.com