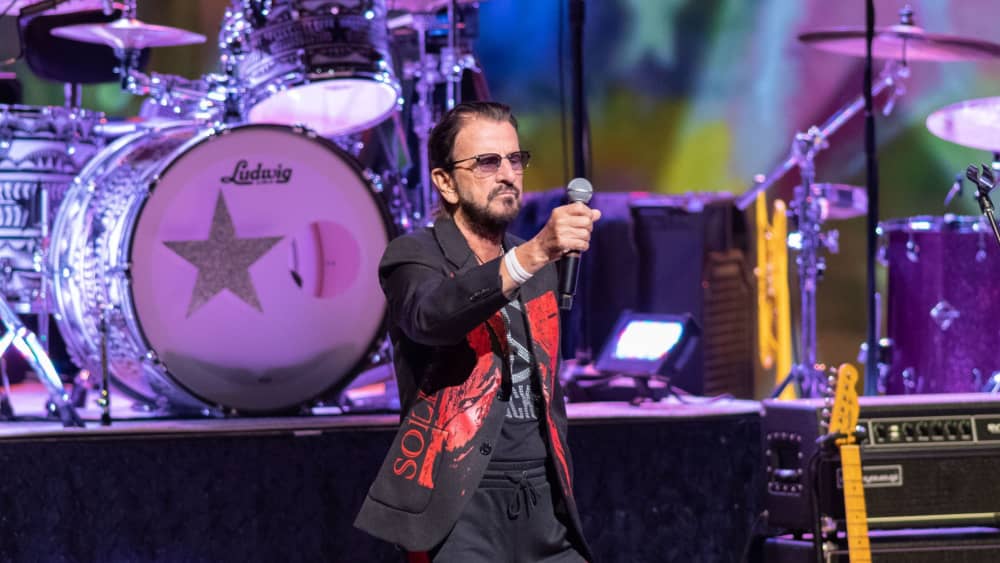 Ringo Starr has announced 20 new U.S. tour dates for spring and early summer with his All Starr Band. The group line-up for the forthcoming shows features Steve Lukather, Colin Hay, Edgar Winter, Warren Ham, Hamish Stuart, and Gregg Bissonette.  Said Starr: "It's a new year and here are some new tour dates. I love playing with the All Starrs and can't wait to be back out on the road again with this band. I send Peace and Love to you all and we hope to see you out there."
Starr's new U.S. tour comes after the release last September of Ringo's EP3, the latest in a productive series of EPs. He also created 500 life-sized "Peace and Love" sculptures of his iconic hand symbol, which were sold exclusively through Julien's Auctions to benefit the Lotus Foundation.
The latest U.S. tour dates are primarily on the west coast, including shows in California, Arizona, Nevada, Oregon, Washington, Colorado, and Utah. The tour will also include Ringo's return to the Greek Theater in Los Angeles on June 15. For more information, visit www.RingoStarr.com.
Editorial credit: Geoffrey Clowes / Shutterstock.com